2012 Ferrari 458 Italia China 20th Anniversary
The year 2012 marks the 20th anniversary for Ferrari in China since the first Ferrari, a 348 TS, was ordered in Beijing. To celebrate this historical milestone, in a few weeks time Ferrari will inaugurate its first ever permanent brand exhibition outside of Maranello at the Italia Center of Shanghai World Expo Park.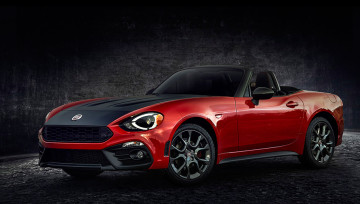 2017 Fiat 124 Spider Elaborazione Abarth
Since the introduction of the Fiat 500 Abarth at the 2011 Los Angeles Auto Show, the DNA of Abarth has connected with driving enthusiasts in search of a sharp, wicked,...

Maserati Partners With The...
On Saturday 12th March the Royal Academy of Arts opened its...