Community — The Contest's winners in Barcelona
In the contest the Scuderia Ferrari Community premium users could win three days in Barcelona as real fans. In the video the contest's winners meet the drivers, talk to the engineers, do some sightseeing in the Catalan city and live the team's life for two days. Unforgettable days for the winners of the "Vieni a Barcellona con la Scuderia Ferrari" contest.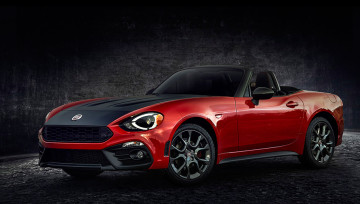 2017 Fiat 124 Spider Elaborazione Abarth
Since the introduction of the Fiat 500 Abarth at the 2011 Los Angeles Auto Show, the DNA of Abarth has connected with driving enthusiasts in search of a sharp, wicked,...

Maserati Partners With The...
On Saturday 12th March the Royal Academy of Arts opened its...