Ferrari 430 VS Audi R8 – REV BATTLE
My FB fan page: www.facebook.com Visit www.autoblog.nl for the latest news about the world of the cars watch this in Full HD 1080p A fantastic Rev Battle in the city centre of London between a Ferrari F430 and a tuned Audi R8 V8. You can see and hear the starting up of the supercars, a revving battle and then two little accelerations.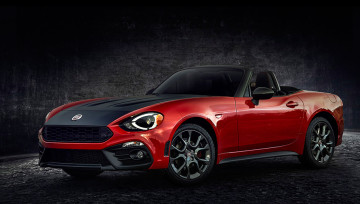 2017 Fiat 124 Spider Elaborazione Abarth
Since the introduction of the Fiat 500 Abarth at the 2011 Los Angeles Auto Show, the DNA of Abarth has connected with driving enthusiasts in search of a sharp, wicked,...

Maserati Partners With The...
On Saturday 12th March the Royal Academy of Arts opened its...