Ferrari 599 GTO fatal crash with Taxi
SINGAPORE - An accident involving a Ferrari, a taxi and a motorcycle has left three dead and two others injured. The crash occurred in the wee hours of Saturday at the junction of Rochor Road and Victoria Street. Witnesses say that the Ferrari crashed into a taxi when it ran a red light, causing the taxi to hit a passing motorcycle.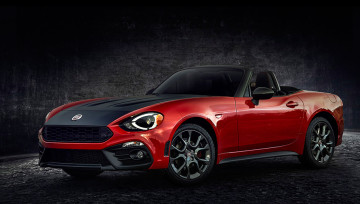 2017 Fiat 124 Spider Elaborazione Abarth
Since the introduction of the Fiat 500 Abarth at the 2011 Los Angeles Auto Show, the DNA of Abarth has connected with driving enthusiasts in search of a sharp, wicked,...

Maserati Partners With The...
On Saturday 12th March the Royal Academy of Arts opened its...