Ferrari F12 Berlinetta Sound and Accelerations!
Facebook: on.fb.me Twitter: twitter.com I have filmed one of the very first Ferrari F12 Berlinetta driving on track! Video shows a couple of loud full throttle accelerations, fly bys and loud downshifts, even a few slow drive bys where you can admire the design of the car.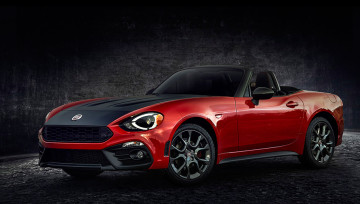 2017 Fiat 124 Spider Elaborazione Abarth
Since the introduction of the Fiat 500 Abarth at the 2011 Los Angeles Auto Show, the DNA of Abarth has connected with driving enthusiasts in search of a sharp, wicked,...

Maserati Partners With The...
On Saturday 12th March the Royal Academy of Arts opened its...