Ferrari F40 reunion planned for 2010 Concorso Italiano
Filed under: Classics, Performance, Ferrari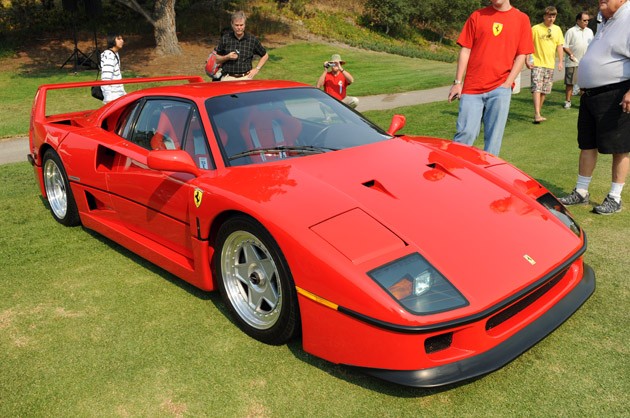 2009 Concorso Italiano - Click above for high-res image gallery
There's something special about seeing a supercar in person, and it's a once in a lifetime event to see several in the same place. It's for that reason we're big fans of supercar reunions. Last year, as part of the
Monterey Classic Car Week
festivities,
Concorso Italiano
hosted a
Ferrari 288 GTO reunion
as part of the car's 25th anniversary, and an incredible fifteen examples showed up, making it the largest gathering ever.
Concorso plans to outdo itself this year with another
Ferrari
reunion, this time with the F40. More than a dozen owners have already signed on to bring their cars, and we fully expect plenty more to be on hand come August 13th. In fact, the event organizers hope to have more than 40 examples in attendance. The F40's project director, Leonardo Fioravanti, is also scheduled to make an appearance.
If you're a big fan of the F40 or even just Italian supercars in general, then start making your plans to be in Monterey in a little over four months. Until then, take a look at what you missed out on last year in the galleries below.
Gallery: 2009 Concorso Italiano





Photos by Frank Filipponio
/
Copyright (C)2009
Weblogs, Inc.
Photos by Drew Phillips
/
Copyright (C)2009
Weblogs, Inc.
Ferrari F40 reunion planned for 2010 Concorso Italiano originally appeared on Ferrari News on Fri, 09 Apr 2010 19:58:00 EST. Please see our terms for use of feeds.
Permalink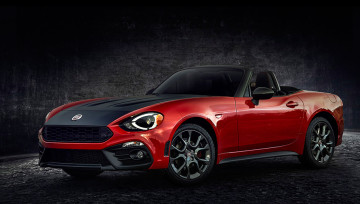 2017 Fiat 124 Spider Elaborazione Abarth
Since the introduction of the Fiat 500 Abarth at the 2011 Los Angeles Auto Show, the DNA of Abarth has connected with driving enthusiasts in search of a sharp, wicked,...

Maserati Partners With The...
On Saturday 12th March the Royal Academy of Arts opened its...