Formula One 2012 | Ferrari's Problems Commentary w/NickRichardsonYT
Hi guys this is my FIRST VIDEO on KENGamers! Please Subscribe to my channel for MORE F1 COVERAGE! @ www.youtube.com . This video is a commentary about Ferrari's problems in recent years. Features F1 2011 Gameplay from the Sepang International Circuit, Kuala Lumpur, Malaysia NickRichardsonYT's Twitter: twitter.com PLEASE SUBSCRIBE TO MY CHANNEL! 🙂 If you'd like your video uploaded to this channel you need to follow a few rules as follows:- 1.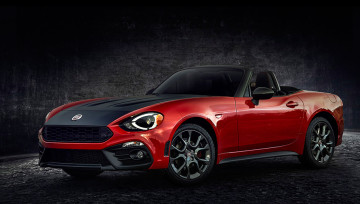 2017 Fiat 124 Spider Elaborazione Abarth
Since the introduction of the Fiat 500 Abarth at the 2011 Los Angeles Auto Show, the DNA of Abarth has connected with driving enthusiasts in search of a sharp, wicked,...

Maserati Partners With The...
On Saturday 12th March the Royal Academy of Arts opened its...