TURBO Ferrari California Prototype Sound
Power could be provided by a turbocharged V8 engine that is augmented by a kinetic energy recovery system (KERS). This could enable the model to have a combined output in excess of 600HP (447kW). Thanks to these impressive numbers, the car can accelerate from 0-100 km/h in 3.5 seconds and hit a top speed of 322 km/h (200mph).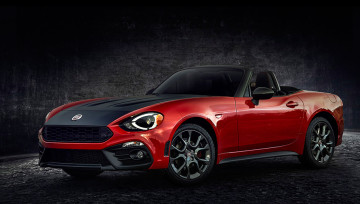 2017 Fiat 124 Spider Elaborazione Abarth
Since the introduction of the Fiat 500 Abarth at the 2011 Los Angeles Auto Show, the DNA of Abarth has connected with driving enthusiasts in search of a sharp, wicked,...

Maserati Partners With The...
On Saturday 12th March the Royal Academy of Arts opened its...