Ferrari 500 Mondial 1955 – $1.600.000 SuperCar!
This video is recorded in Brescia in connection with the sealing of Mille Miglia cars.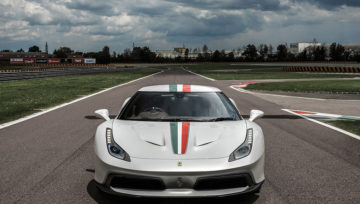 Ferrari 458 MM Speciale
Ferrari has unveiled its latest One-Off creation during the car's first shakedown on the Fiorano circuit in the hands of Ferrari's chief test driver Dario Benuzzi and the...

2017 Fiat 124 Spider...
Since the introduction of the Fiat 500 Abarth at the 2011 Los Angeles...