Ferrari 458 Italia Emozione
Designed to be a "sensational street machine," the Emozione features a new front splitter, a rear spoiler and a two-tier diffuser. There's also mesh grille inserts, billet...
Ferrari 458 Italia Spider Perfetto
Dubbed the Perfetto, the model has been equipped with carbon fiber mirrors and a carbon fiber rear diffuser. The interior, trunk and engine compartment can also be outfitted...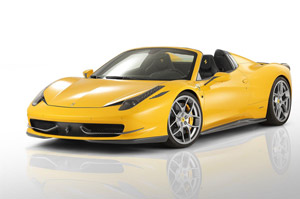 Novitec Rosso Ferrari 458 Spider
Carbon aero kit, superlight forged wheels, 609 hp and 325 km/h Haute Couture at the highest performance level: NOVITEC ROSSO not only tailors a thrilling...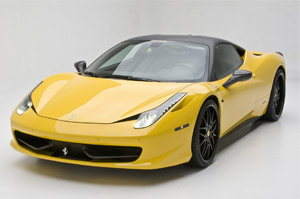 DMC Ferrari 458 Italia Milano
Official Premier at the SEMA Motor Show 2011: DMC refines the Ferrari 458 Italia German luxury tuner DMC celebrates the official premier of it's 458 Italia...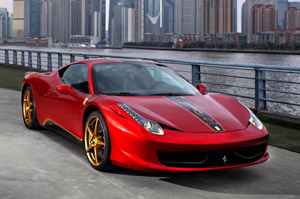 20 Special Editions of the Ferarri 458...
This year marks the 20th anniversary for Ferrari in China since the first Ferrari, a 348 TS, was ordered in Beijing. To celebrate this historical milestone, in a few...
The 458 Grand Am debuting at Daytona
Ferrari is headed to the Daytona 24 Hours with a new Grand Am version of the company's 458 Italia. The 458 Grand Am borrows heavily from the GT3 version of the supercar,...