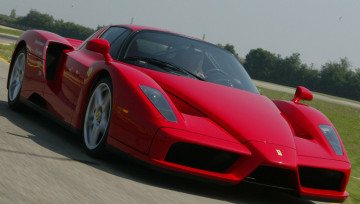 Ferrari Enzo 2002
Ferrari regularly produces a model that represents a synthesis of its technological knowledge and its sporting experience. The Ferrari 250 LM was the first of this type of...

Ferrari Racing Days Celebrates at...
Ferrari celebrated another fantastic Ferrari Racing Days at Silverstone this weekend, with some incredible on-track displays from the F1 Clienti and XX...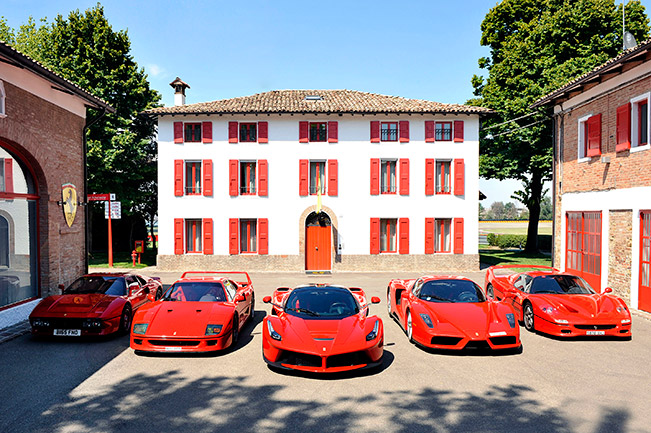 A Road Trip With The Most Exclusive of...
Yesterday was a very special day in Maranello as one of the great Ferrari collectors, Jon Hunt, arrived to take delivery of his new...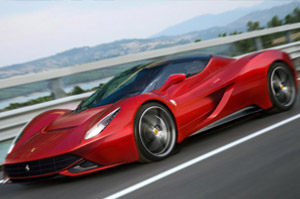 Ferrari Enzo successor will have 920HP
Ferrari will be launching the successor for the Enzo hypercar by the end of this year. Ferrari isn't about to be complacent after it unveiled the 2012 F12 Berlinetta...
2010 Ferrari P4/5 Competizione...
The team behind the Ferrari P4/5 Competizione recently revealed renderings of how they expect the finished car to look. Based on the Ferrari F430 GT2 ALMS race car instead...
Ferrari 4/5 Racer, Pagani Zonda HH,...
News on the last Pagani Zonda, not the R, another version that the company claims will be the last of the series. Also Jim Glickenhaus builds another P4/5, though this one...
Schumacher: Driving for Mercedes F1 is...
There are hearts breaking all over Italy, and the biggest one of all is that which beats in the chest of Ferrari head Luca de Montezemolo. Michael Schumacher is...
P4/5 Competizione for Nürburgring 24
While the final product hasn't been revealed in full, the thread includes over 20 pages of Q&A between James and the rest of the F-Chat community giving several hints at...