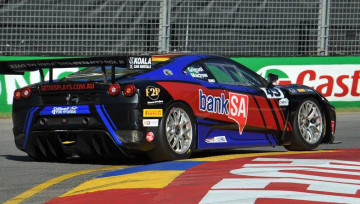 Australian GT – Griguol and Macrow...
The Australian GT championship got off with three races at the Adelaide circuit. There was one Ferrari competing, the F430 No. 43 of Koala Motorsport of Brenton Griguol and...
2010 Ferrari P4/5 Competizione...
The team behind the Ferrari P4/5 Competizione recently revealed renderings of how they expect the finished car to look. Based on the Ferrari F430 GT2 ALMS race car instead...