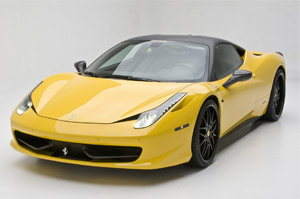 DMC Ferrari 458 Italia Milano
Official Premier at the SEMA Motor Show 2011: DMC refines the Ferrari 458 Italia German luxury tuner DMC celebrates the official premier of it's 458 Italia...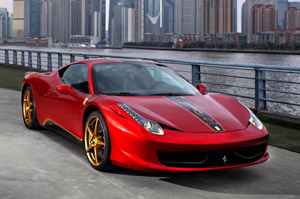 20 Special Editions of the Ferarri 458...
This year marks the 20th anniversary for Ferrari in China since the first Ferrari, a 348 TS, was ordered in Beijing. To celebrate this historical milestone, in a few...
Ferrari 458 Challenge, Webber leads F1,...
Fast Lane Daily's 900th episode, Tanner Foust takes the XGames Gold, Ferrari reveals the Challenge version of the 458 Italia, the Panamera wins its first race, and Porsche...
Ferrari 458 Italia 2010 Supercar Run at...
Although the supercar runs are not officially timed, the Ferraris reached the finish line in less than 1 minute, with the 458 Italia completing the 1.16 mile course in an...
2011 Ferrari 612 GTO by Sasha Selipanov
Just about every time Ferrari comes up with a new variant of one of its supercars -- be it the Scuderia, Spider, Challenge, XX or what-have-you -- someone takes it upon...
2009 Ottawa Ferrari Festival
A summary video on the Ottawa Ferrari Festival held in Ottawa, Ontario, Canada in June 2009. An annual gathering of Ferrari owners and the public, the Ferrari Festival...
Ferrari 458 Italia in Fifth Gear 17
All the information about that car in www.egyspeed.com Jason Plato drives the beautiful new Ferrari 458 Italia, the replacement for the F430 , in Episode 1, Season...