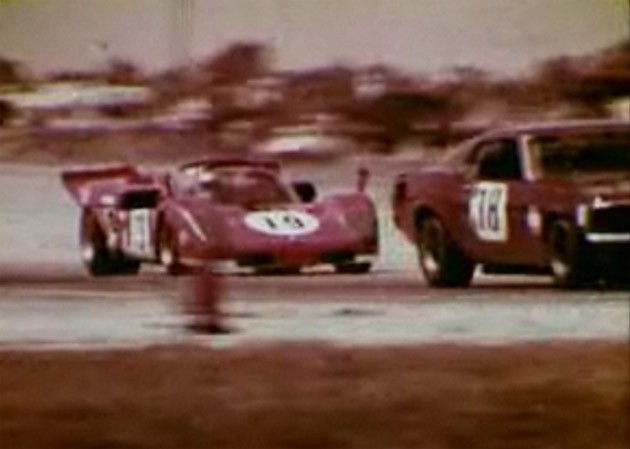 1970 12 Hours of Sebring film
If we had a time machine, we'd set it for 1970 and never look back. And once we landed, bought some new threads and scored one of the amazing cars in production at the time, we'd road trip it to Sebring so we could see that year's 12-hour enduro in person. Why? Because as good as modern sports car racing is, Sebring '70 is special. From the cars and drivers (a who's-who of legends including Mario Andretti, Jo Siffert, Pedro Rodriguez, Dan Gurney, Henri Pescarolo, and yes, Steve McQueen, who co-drove his Porsche 908 with Peter Revson despite having his broken left foot in a cast at the time), to the the overall atmosphere, Sebring, Florida on March 21, 1970 was very much the place to be.
Sadly, there's no time machine to take us back there, but there was a brilliant race documentary made of the 1970 12 Hours of Sebring. Follow the jump to see the story play out in five parts. Unfortunately, the embedded YouTube clips don't include the film's seven-minute intro section. But that's okay, because you can catch that part over at the State Library and Archives of Florida, which has the 22-minute movie posted in its entirety.
So, follow the jump and see the drama unfold as the Gulf-Porsche 917s battle the Ferrari 512S trio led by Andretti while McQueen and Revson try to pull off an unimaginable upset. Forty years after the checkered flag dropped, this is still an absurdly exciting and entertaining race to watch, even if you already know its storybook ending. Need a spotter's guide before you hit play? No worries, just click here. Thank you, 1970, for being so incomprehensibly awesome.