Lee Iacocca's Ferrari F40 up for auction
Filed under: Coupe, Performance, Auctions, Ferrari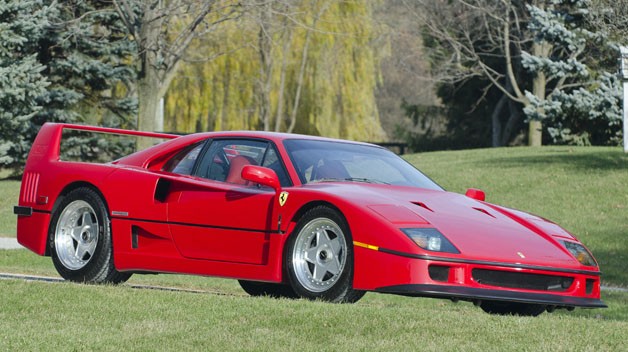 Supercars play a volatile and ever-changing game of one-upmanship. With each new generation outperforming the last, it takes something truly special to endure the test of time. The
Ferrari F40
is such an icon.
Built to celebrate Ferrari's fortieth anniversary, the F40 was the most extreme
Ferrari
ever produced to date, and the last to be ushered into production under the watchful eye of its founder Enzo Ferrari. Popular demand saw its original intended production run of 400 expand to over 1,300, but just 213 were made for the American market. This one is noteworthy.
This particular F40, you see, was built for
Lee Iacocca
during his tenure as chief executive at
Chrysler
. When the CEO of a major automaker orders a vehicle from another automaker, it says a lot. Even more so in this instance, because when this Ferrari was built, Iacocca's Chrysler also owned
Lamborghini
- Ferrari's longtime rival.
With fewer than 300 miles on the odometer and three owners in its twenty-one year history, this F40 is set to cross the auction block in one week at
RM Auctions
' event in Arizona. Follow the jump for the full listing, and check out the extensive image gallery for a closer look.
Continue reading Lee Iacocca's Ferrari F40 up for auction
Lee Iacocca's Ferrari F40 up for auction originally appeared on Ferrari News on Sun, 15 Jan 2012 20:01:00 EST. Please see our terms for use of feeds.
Permalink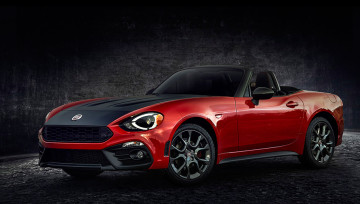 2017 Fiat 124 Spider Elaborazione Abarth
Since the introduction of the Fiat 500 Abarth at the 2011 Los Angeles Auto Show, the DNA of Abarth has connected with driving enthusiasts in search of a sharp, wicked,...

Maserati Partners With The...
On Saturday 12th March the Royal Academy of Arts opened its...