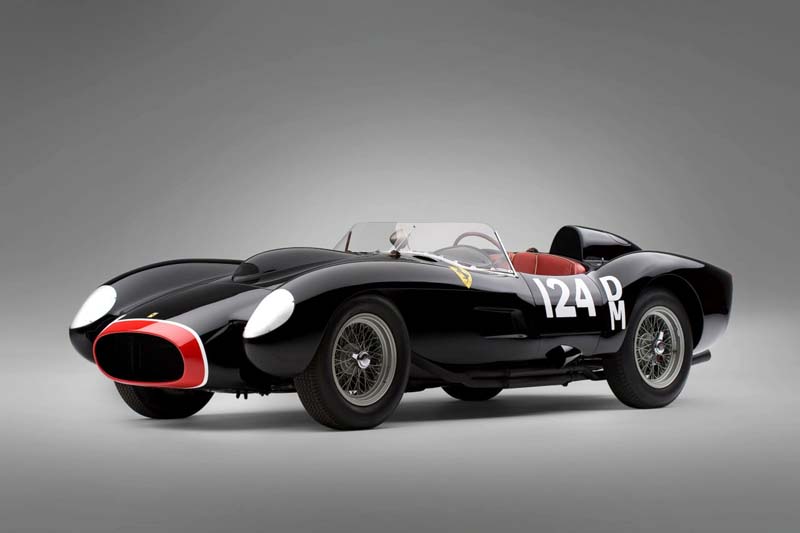 At the exclusive 'Ferrari Leggenda e Passione' event on May 17, RM Auctions will present the 1957 Ferrari 250 TR.
Scaiglietti-designed, "pontoon-fender" 250 TR was produced from 1957-1958, only 22 units were produced. It is one of the rarest and most iconic Ferrari racing cars.
Between 1958-1961 Ferrari 250 TRs entered 19 international championship races winning 10 of them. It is most desirable and cimpetitive racing Ferrari ever built.
RM Auctions expects that this Ferrari 250 TR will sell for over 11 million dollars (8.5 million Euros). Current world record for the most expensive vintage car ever to be sold at auction is also held by RM Auctions for a 1961 Ferrari 250 GT SWB California Spyder, which sold for $10,894,400 USD (€7,040,000 Euros). This record was set at least year's Ferrari Leggenda e Passione, in Maranello, Italy on May 18, 2008.