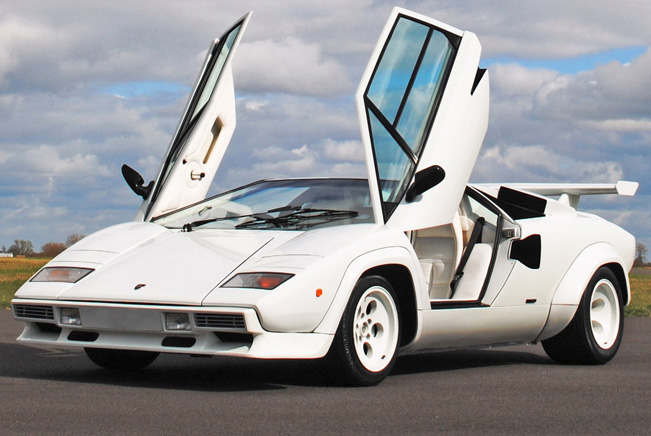 A wonderful 1982 Lamborghini Countach will be available at Historics'Auction on Saturday, June 7th. The supercar is extremely rare, so it will have a huge price tag and a lot of collectors will bid for it. The right-hand drive, ultra-low mileage 1982 Countach LP5000S  is a pristine example.
The Countach LP5000QV has a 5.2 liter V12 engine with 420HP (309 kW). The 1985 US model had a base price close to $100,000 and only two optional extras were available: a $5,500 aerodynamic spoiler and a $7,500 sound system. Only 610 cars were built.
This particular car comes with matching white leather interior and is ready to impress its new owner with its banshee wail. This 1982 Lamborghini Countach LP500S is estimated at £110,000 – £145,000 and joins 100+ other prime classic car consignments, plus a similar volume of fine classic motorcycles, at Historics' largest auction of the year at Brooklands Museum, near Weybridge, on Saturday June 7th, with viewing the previous day.