1991 Lamborghini Diablo [video]
1991 Lamborghini Diablo is powered by a 5.7 liter V12 48-valve engine featuring dual overhead cams and computer-controlled MPFI (multi-point fuel injection). The power is epic (considering the age) – 499HP (367 kW) and 580Nm (428 lb-ft) of torque. 0-100 km/h in 4.5 seconds and a top speed of 325 km/h (202 mph). It has a RWD (rear-wheel drive) layout with a 5-speed manual gearbox.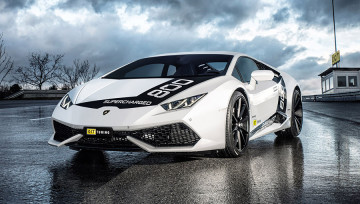 Now it IS going wild – Huracan...
The founded in 1985 Oberscheider Company has become an enterprise with about 50 members of staff meanwhile. One of the passions of the enterprise is the founded in 1994 O.CT...

Lamborghini Bull Wrapped in...
That one who trusts his vehicle to the tuning and wrapping company...