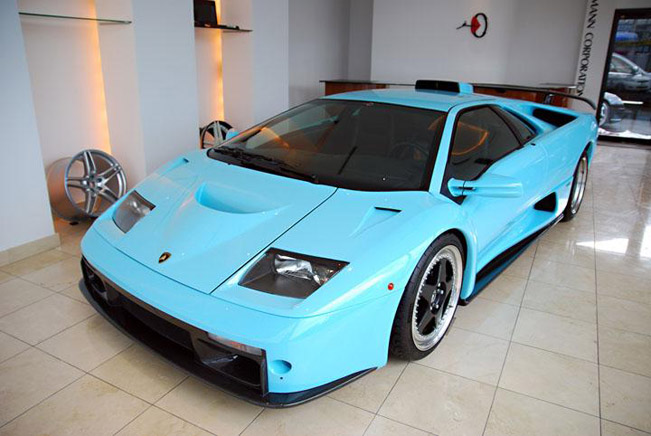 Enmann Corporation is offering practically a brand new iconic Lamborghini Diablo GT finished in nice Ice Blue color. The exclusive supercar has only 700 km (435 miles) on the clock, which makes it really desirable.
2001 Lamborghini Diablo GT is powered by a 6.0 liter V12 naturally-aspirated engine with 583HP (429 kW) and 600Nm (465 lb-ft) of torque. The transmission is the same 5-speed used in other Diablos, but different gear ratios could be specified by the owner. Rear-wheel drive was used to save weight, as usual.
The Diablo GT was produced in limited series of 80 units, so the price is negotiable.
Source: Enmann.jp