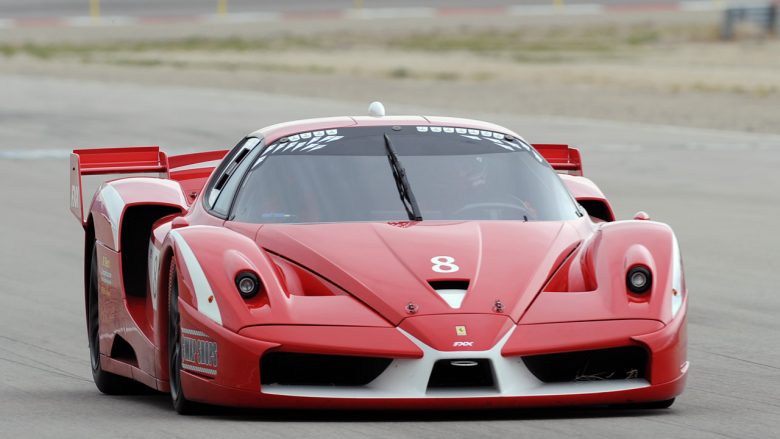 We were pretty impressed after initially watching the Ferrari F430 Challenge cars turn laps at Miller Motorsports Park this past weekend. After all, each of the cars boasts a 490 horsepower V8 and is set up specifically for racing. You can imagine that they're quite capable of turning insanely quick laps. Then a trio of FXXs took to the track and our definition of "fast" was altered forever.
Despite the fact that it will never turn a competitive lap, the Ferrari FXX is a brutally impressive racecar. The second generation Evoluzione version (pictured above), is Ferrari's most advanced GT car ever built with an 860 horsepower V12, a sequential gearbox that can perform shifts in just 60 milliseconds and a curb weight of just over 2,500 pounds. We might have preferred the beauty of the 599XX, but there was no doubt which car was the most capable of the lowest lap times.
In addition to our photos of the FXXs in the pit lane garages, we also came away from the weekend with plenty of shots of the cars on track. Have a look for yourself in the high-res gallery below.
Source: Ferrari