2012 Kahn Ferrari 458 Italia
2012 Kahn Ferrari 458 Italia | 4 images
The supercar stays with its original 4.5 liter V8 engine. The latter is able to deliver 578 hp (425 kW) and 540 Nm (399 lb-ft) at 6000 rpm. This power gives the 458 Italia the capability to accelerate from 0 to 100 km/h in just 3.4 seconds and to have a top speed of over 325 km/h.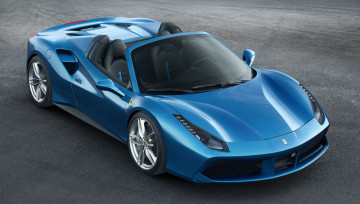 Ferrari 488 Spider is "Best...
Readers of Swiss car magazine "Auto Illustrierte" have voted the Ferrari 488 Spider first in the poll for "Best convertible car of the year 2016". The Ferrari 488...

Here you go, SF16-H!
A shortened nose, a tapered rear end and an intriguing red-and-white...