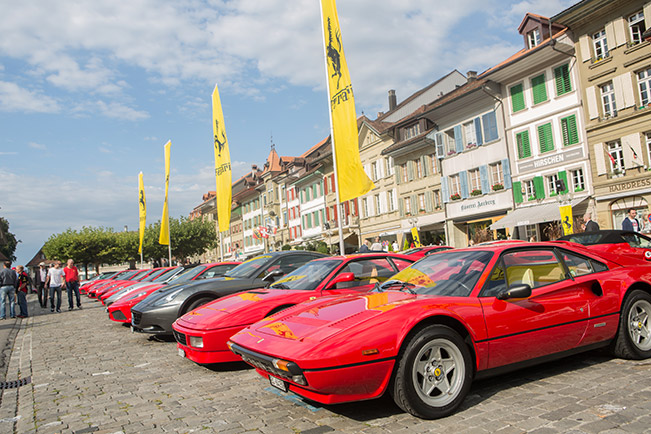 Automobile Németh, an official Ferrari service centre, celebrated the 15th edition of their annual Ferrari Meet in the charming Swiss town of Aarberg, in Switzerland.
Red was the dominant colour for this special event that attracted 223 Ferraris which drove into the main square across a red carpet to a temporary VIP parking. Decorated to suite the occasion, the city centre hosted Ferrari owners and fans alike under the Prancing Horse flag.
The impressive display of Ferraris included a number of important classic cars, as well as the complete current model range.
The gathering ended with 70 Ferraris departing for a picturesque touring route over the local Swiss mountain roads.
Source: Ferrari