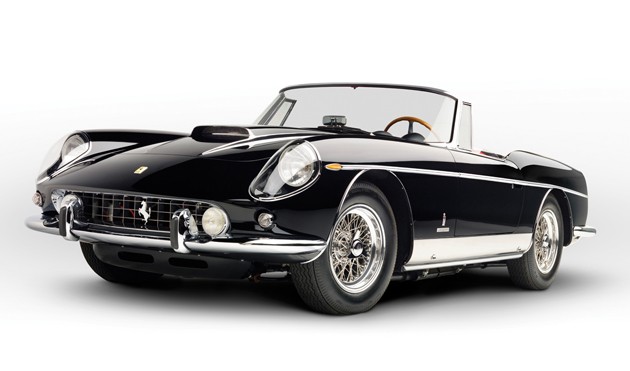 1962 Ferrari 400 Superamerica Cabriolet Pininfarina SWB
Call it a sign that the recession is abating, or count it as an indicator that, for the extremely wealthy, the recession hardly ever crossed their minds. But any way you cut it, classic Ferraris continue to fetch record prices at auction. And exceptional though it was, this past weekend's Sporting Classics of Monaco event, held by Canadian firm RM Auctions, was no exception.
The event marked the first time that the venerable auction house – a growing force to be reckoned with on the classic car scene – held an event during the Grand Prix de Monaco Historique. Yet RM still managed to rake in a mind-blowing €33,235,917 ($45 million), matching the all-time record for single-day auction results, which RM itself set in Maranello in May 2007.
The headline results were boosted by the sale of a rare 1962 Ferrari 400 Superamerica Cabriolet Pininfarina SWB, which went for a high bid of €2,800,000 ($3.8 million), exceeding its estimate and fetching the highest price ever paid for such an example. Several other Ferraris went for seven-figure prices as well, including a 1957 250 GT Tour de France ($3.2M), a 1959 250 GT California Spyder ($2.8M), and a pair of mid-60s-era 275 GTBs that each fetched a million and change.
The rare Prancing Horses were joined by such other notable examples as a 1960 Maserati Birdcage ($3.3M), a 1930 Alfa Romeo 6C Zagato Spider ($1.2M), a Le Mans-spec '63 Shelby Cobra 289 ($1M) and a whole slew of Rolls-Royce classics. Follow the jump to delve further into the auction results, and check out the high-resolution images of the headline Superamerica in the gallery below.
[Source: RM Auctions]