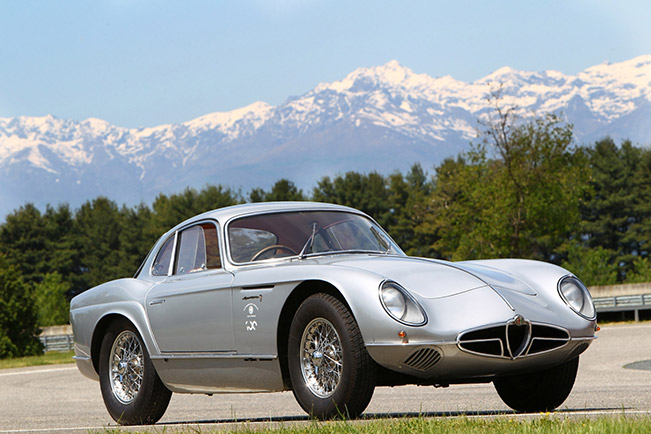 The "Bremen Classic Motorshow", from 6 to 8 February, will be opening the 2015 classic car show season. Visitors to pavilion 5 may admire the special "Eleganza italiana" line-up starring a selection of prized Alfa Romeo and Fiat models, four of which from the museum collections of the two brands.
In particular, the Alfa Romeo Museum in Arese (Milan) will be sending three sporty coupé models to the Bremen Classic Motorshow, like the exclusive 2000 Sportiva (1954) designed by "Nuccio" Bertone, of which only two were made, and the futuristic Giulia Sprint Speciale (1963). Focus will also be on the Giulietta SZ (1960) made by Zagato, the coachbuilder famous for his remarkably light-weight bodies: the rarest body variant, the one with the short Kamm tail created to optimise aerodynamics, will be on show in Bremen.
The spotlights will also be trained on an exclusive model owned by the Centro Storico Fiat in Turin, namely the only example of the 8V with fibreglass bodywork. The concept presented at the 1954 Turin Motor Show demonstrated the experience gained by the Fiat's "Carrozzerie Speciali" shop using this material, which was innovative for the time and had immediate benefits on the car's weight, and ultimately on its performance.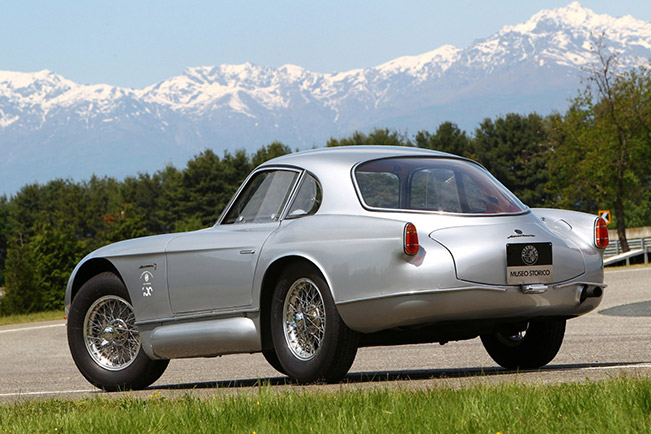 Alfa Romeo 2000 Sportiva (1954)
Franco Scaglione, who would go on to become a world-famous designer, considered the Alfa Romeo 2000 Sportiva that he had worked on for Bertone as his best result. Nearly at the same time as he was shocking everyone with the BAT concept cars built upon Alfa Romeo 1900 chassis, Scaglione was asked to design a Gran Turismo racing model fitting the engine of the 1900.
The designer presented two body types, the two-seater coupé (later named 2000 Sportiva) and a convertible version. Weighing little more than 900 kilograms when empty and with a short wheelbase, the 2000 Sportiva was very agile and easy to handle. The main structure consisted of a tubular chassis. The original 1900 engine was tuned and fitted with hemispherical combustion chambers. It delivered a power of 138 HP and propelled the coupé at a top speed of 220 km/h.
The rear suspension featured a sophisticated, innovative De Dion tube solution with a modern five-speed gearbox.
Only two Alfa Romeo 2000 Sportiva Coupé models were made: this one with metallised grey paintwork owned by the Alfa Romeo Museum and another one with red paintwork, which belongs to a collector.
Source: Alfa Romeo