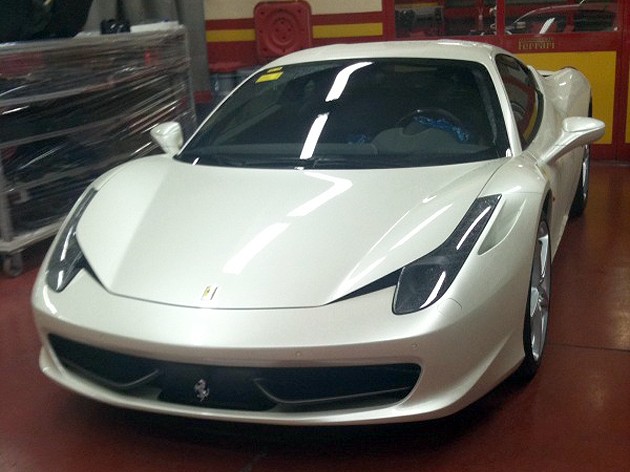 Fernando Alonso's Ferrari 458 Italia
Formula One pundits have for years been saying that Ferrari was the team where Fernando Alonso was always supposed to be. The folks at the Scuderia evidently agreed when they finally signed the only driver to beat Schumacher at his own game. And they aren't about to let him forget it now that he's home.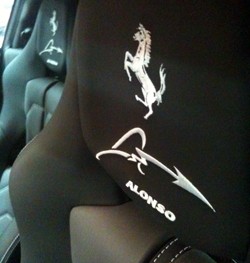 So it should come as little surprise that, after handing him the keys to a Maserati GranCabrio, reports are surfacing that the champ has also received (or is soon to receive) a Ferrari 458 Italia as well. Sources suggest that the car may have been part of his contract.
The car in question was spotted by a FerrariChat forum member while in Maranello, decked out in Bianco Fuji (Ferrari-speak for pearl while) with Alonso's signature logo embroidered into the headrests right below the Prancing Horse… right where it's always belonged. Thanks to Patrick for the tip!