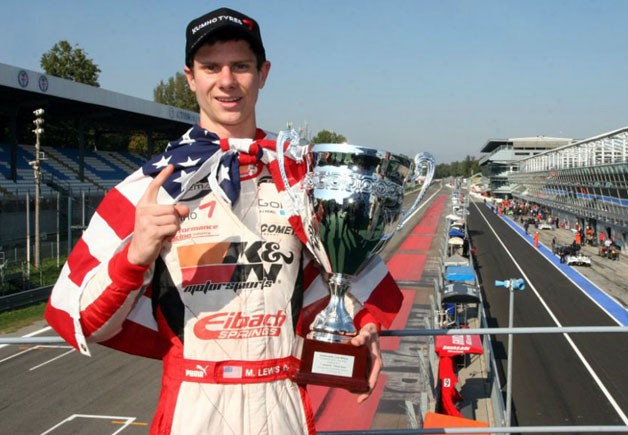 When this year's Formula 1 young driver test kicks off in Abu Dhabi, Alexander Rossi may be the only American there, but he's not the only young Yank with his eyes on grand prix racing. And he's not the only one set for an F1 test, either.
Rossi is joined in his aspirations by fellow Californian driver Michael Lewis, who is scheduled to test for no less prestigious a team than Scuderia Ferrari. The opportunity is Lewis' reward – arranged between Ferrari and the Italian racing body CSAI – for his achievements in the Italian F3 Championship, where he emerged as rookie of the year. He also placed second in the overall standings behind series champion Sergio Campana, who will be driving the 2009-spec Ferrari F60 alongside him at the Vallelunga circuit outside Rome.
Prior to Formula 3, Lewis competed in Formula BMW both on this side of the Atlantic and the other. All the while, he's been working towards a business degree at the Fullerton campus of California State University – a rarity in a demanding field that often precludes aspiring racers from furthering their education..