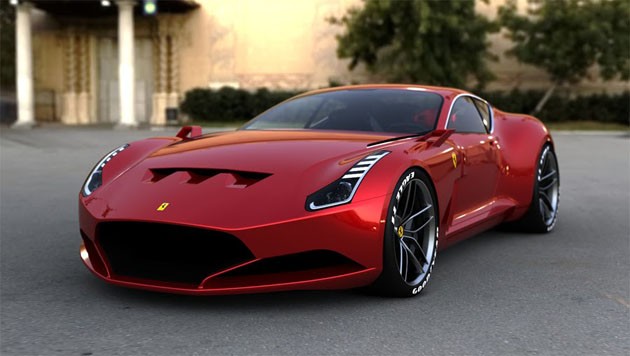 Ferrari 612 GTO by Sasha Selipanov
Just about every time Ferrari comes up with a new variant of one of its supercars – be it the Scuderia, Spider, Challenge, XX or what-have-you – someone takes it upon themselves to imagine what another Prancing Horse from the stable would look like with the same treatment. Some come out looking better than others, but push comes to shove, there is no 458XX, no 599 Challenge and no California Scuderia. Once in a while, though, someone comes up with something truly intriguing.
In this case, that someone is Sasha Selipanov of Berlin, Germany, also known as the Angry Car Designer. Sasha's idea? The Ferrari 612 GTO. Only the thing is, these renderings don't depict what the Scaglietti would look like given the same treatment as the 599 GTO. No, this is something altogether more intriguing. More like a mix between the Aston Martin One-77 and the Ferrari 458 Italia, with a few elements from the original 250 GTO thrown in there for good measure. (Ferrari, Pininfarina? Are you paying attention for the 599's upcoming replacement?)
It's a design study, so there's little more left to discuss other than viewing the renderings for yourself, so check 'em out in the large gallery below. And if you like this, check out the source site, where Sasha's got some other intriguing designs on file. Most of them Ferraris, natch.