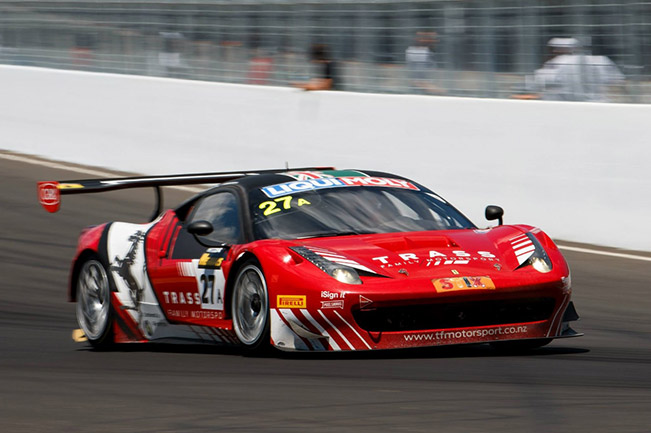 This weekend, the Adelaide street circuit hosts the opening round of the Australian GT championship. It will be the nineteenth running of the series that was actually first held in 1960, but went missing from the calendar several times. It was reborn in 2005, since when there has been at least one Ferrari on the grid every year. In the first season there were five 360 Modena Challenge cars and one 360 Modena GTC.
The first win. The first victory for a Ferrari came the following year and was down to the efforts of Danish driver Allan Simonsen, who was tragically killed while racing an Aston Martin at Le Mans in 2013. He won the first and third races of the weekend at Wakefield Park, at the wheel of the Consolidated Chemical Company team's 360 Modena GTC.
The 2007 title. The following year, Simonsen was back with the same team and was a contender right from the start of the season. In the 360 Modena GTC, he won three out of three races at Eastern Creek, before taking two wins the following weekend in Adelaide. The Dane made it to the podium a further 14 times, finishing all the races in the points. He also won the final round at Sandown, this time at the wheel of the new F430, entered by Team Sirena.
The other seasons. In 2008, Simonsen switched to Maranello Motorsport, driving the F430, with which he won the first six races of the season. He took the two Sandown rounds, but in the end, the title went to Mark Eddy, with the Dane runner-up. Bowe was fifth. IN 2012, Peter Edwards won the Sydney race, while there were no victories in the next two seasons.
Source: Ferrari