Auto Express Performance Car of the Year 2010
We reveal the top 20 best new performance cars released over the past year in our exclusive Performance Car Of The Year (PCOTY) countdown. Click on the play button above to watch the video to find out what came where.
Our line up of performance cars includes offerings from Ferrari, Mercedes, Audi and BMW but there are also hot cars from the likes of Volkswagen, Peugeot, Renault and Honda.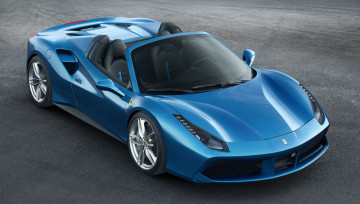 Ferrari 488 Spider is "Best...
Readers of Swiss car magazine "Auto Illustrierte" have voted the Ferrari 488 Spider first in the poll for "Best convertible car of the year 2016". The Ferrari 488...

Here you go, SF16-H!
A shortened nose, a tapered rear end and an intriguing red-and-white...