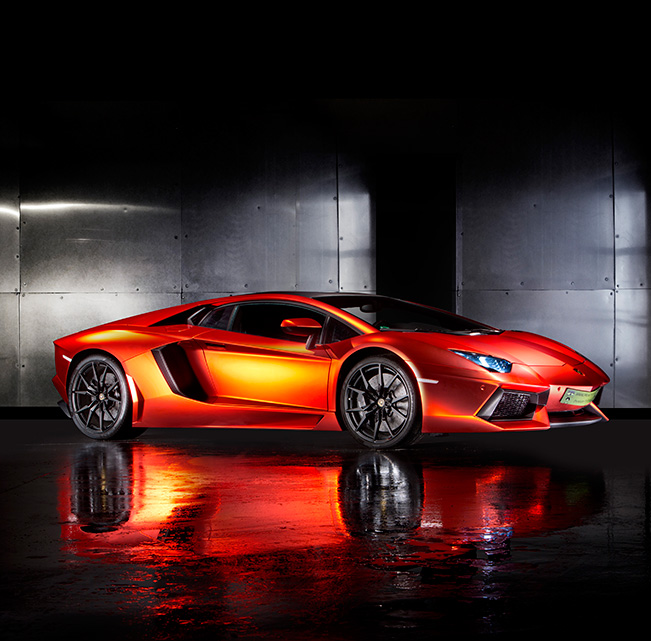 Car foiling offers all in all only advantages. First of all, the major customer's desire is to reach unlimited individuality as in partial, so also in full car foiling, especially in case of exclusive vehicles. The second position takes the protection of the original paint in case of further reselling, because any wrapping can be removed without trace in case of necessity. The third point of the popularity scale is – without any doubts – the "upgrading of somewhat aged" car coating. Finally, the price advantage in comparison with a car painting is most of all the reason for to submit the own vehicle to solid foil wrapping, that has matured to solid handicraft art.
 
To make car bodies experience a revolution – that is to what the Munich PRINT TECH GmbH Premium Wrapping and Carstyling clearly took up the cause. In the present case, the "strike" went to no less a figure than a formerly black Lamborghini Aventador. For the perfect full-foiling – here in mat orange-red-chrome – the vehicles are being completely taken to pieces at PRINT TECH. So also in this case. The Lamborghini wrapping in this really unique color composition was made with so called Centurion-Foil. Only the top and some plastic pieces have been wrapped by foil in black brushed look. The costs for the foiling of this delivered by Lamborghini Munich vehicle in private ownership amount to 10,000 Euro. For the in glossy black powder coated rims another 1,200 Euro are to be added, the car glass toning demanding additional 200 Euro. Finally, the remote Capristo exhaust system valve control merits to be mentioned, demanding 1,500 Euro including mounting.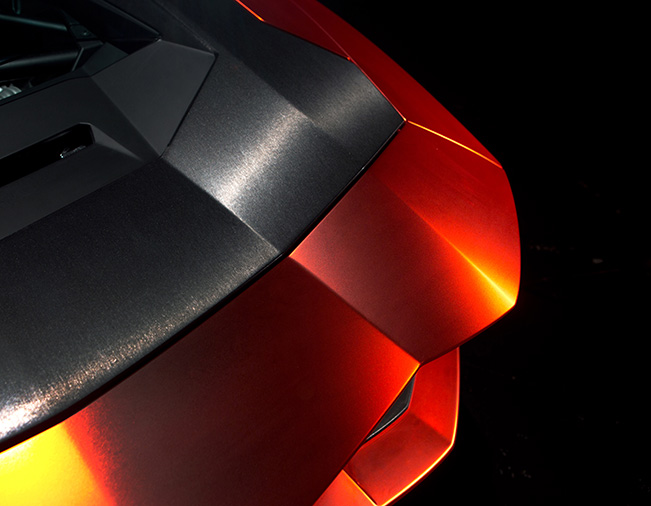 It is indeed hardly surprising that the presented sports car on occasion of the meeting in honor of the 50th anniversary of the traditional brand Lamborghini in Italy already because of its extraordinary coloration has been titled being the most beautiful Aventador – thanks to PRINT TECH – and has been honored in duly manner. The Munich team uses its close contacts to different manufacturers in favor of a giant choice of actual colors. Furthermore, each color can be offered also in a mat variant as special service.
Source: PRINT TECH