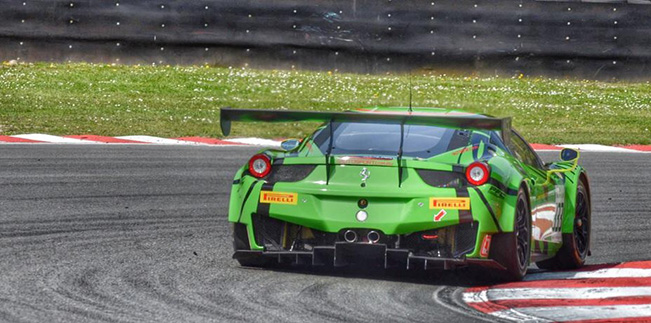 The Blancpain championship is back on track this weekend with the third round of the Sprint Series and the fifth of the season overall. As is always the case in Sprint Series races there is just one Ferrari at the start, the no. 333 of Rinaldi Racing team driven by Austria's Marco Seefried and Germany's Norbert Siedler. The pair were unlucky in the previous Sprint race at Brands Hatch, but secured vital points at Silverstone two weeks ago.
Enfant du pays. Belgium's Laurens Vanthoor (Audi) is the most eagerly awaited driver of the weekend. The 24 year-old has been the most consistent in recent races and is also based in Zolder, whose racetrack always evokes for Ferrari the sad memory of the fatal crash involving Gilles Villeneuve.
History. Ferrari has won GT races at Zolder on a number of occasions. The first was in 1963 at the Zolder Grand Prix with Belgium's Guy Hansez, racing under the pseudonym "Remordu", at the wheel of a 250 GTO. The latest was in 2012, in the old GT3 European Championship, with Venezuela's Gaetano Ardagna and Italy's Giuseppe Cirò in the 458 Italia of the AF Corse team. The pair won Race-1 and Race-2.
Source: Ferrari