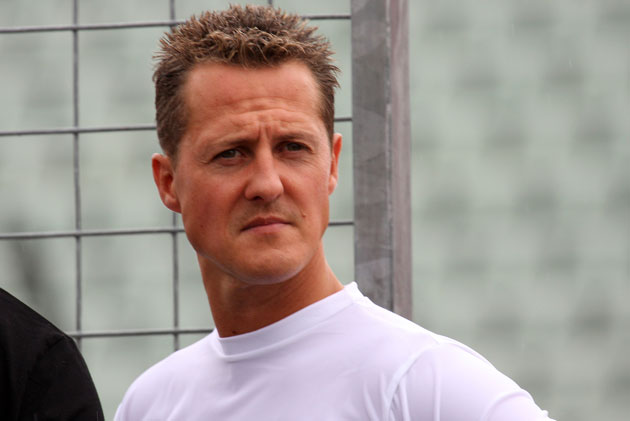 The Daily Telegraph is reporting that seven-time World Champion Michael Schumacher is close to signing on with the newly formed Mercedes Formula 1 team. Mercedes is the new name of the former Brawn GP team, the current Constructors Champion. After a stellar rookie season that saw this former Honda team clinch not just the Constructors Championship, but also the Drivers Championship for Jenson Button, they had a bit of a dropoff as Button bolted for rival McLaren.
That left a seat to fill at Mercedes and if BBC Sport's Eddie Jordan is to be believed, none other than Michael Schumacher is about to sign a one-year contract to return to racing in that very car. The deal, which would net Schumacher the same salary that Button turned down at Brawn GP in favour of McLaren, would finally see the German teaming up with Mercedes, who were in the past unsuccessful in their bids to lure him away from Ferrari.
Ferrari almost lured the retired champ back this season when Felipe Massa went down following the infamous spring incident in Hungary. The Champ's sore neck put a stop to that comeback, but apparently it got Schumi's juices flowing again. Signing with Mercedes would create something of a German dream team with Nico Rosberg in the other car. If the deal goes through, MS will be reunited with Brawn GP-namesake and current Mercedes team principal Ross Brawn, the man who guided Michael to all seven of his World titles.
Still just a rumor for the moment, the deal is said to give Schumacher the same salary Button turned down when he defected to McLaren. The Schumacher deal is just the latest volley in the silly season melee that has seen Kimi Raikkonen vacate his seat in order to make room for Fernando Alonso at Ferrari, which lost adviser Michael Schumacher as well. Whatever the future holds, it is only going to get more interesting. We'll keep you posted as things develop.