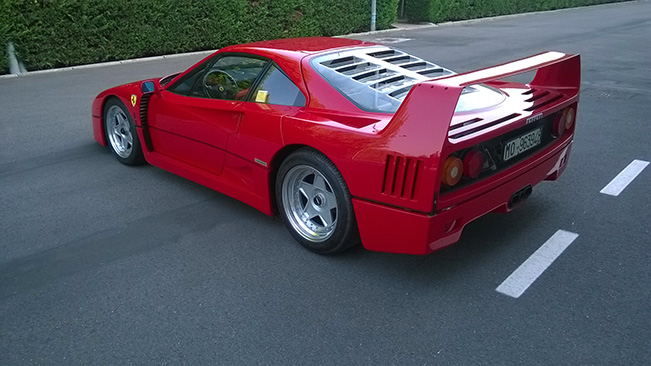 A 1992 Ferrari F40 was sold on Saturday night (8th August) for €1,12 million at Coys auction at the 43rd AVD Oldtimer Grand Prix inNurburgring, Germany.
Other notable results include a 1937 BMW 328 Roadster, which was sold for €562,000, a 2000 Ford GT for €227,000, a 2003 Ferrari 360 for €182,000 and another record price of €145,000 for a 1971 Lamborghini Espada SII.
Chris Routledge, Managing Partner at Coys, said: "The record Ferrari F40 is a remarkable achievement which we are really happy with, proving once again that Coys is one of the leading auction houses in Germany and Europe. This is one of the last privately owned, one owner from new F40s in the world and we were entrusted with its sale by the Italian family who bought it."
He added: "For such an important car to come to the market, it created interest from around the world and was in the end sold to a delighted German buyer, followed by a round of applause in the auction room."
Coys auction activity continues at the world's most exclusive pre-1974 Porsche sale at the prestigious Porsche Classics at the Castle at the Hedingham Castle in Essex, United Kindgom, on September 6th. This will be followed by their ground-breaking international auction at the Frankfurt Motorshow on September 26th.
Source: www.coys.co.uk