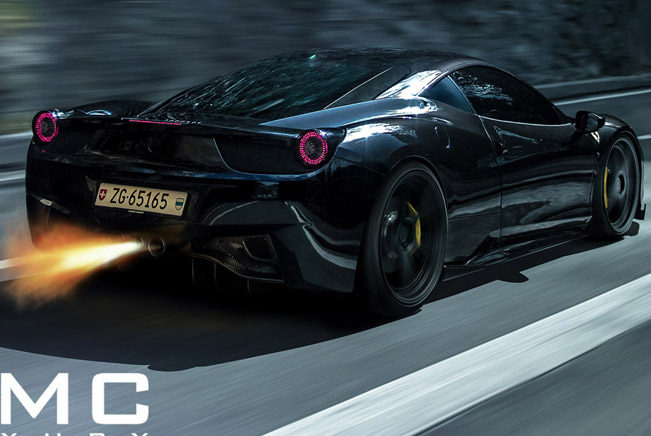 DMC Ferrari 458 Italia Elegante [photo shoot]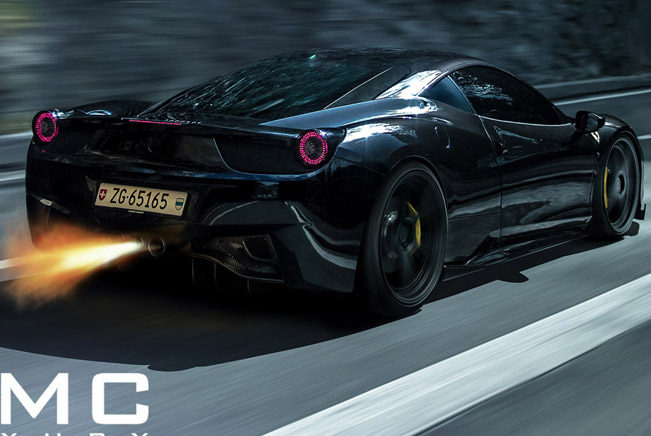 Here is a new photo shoot of the impressive DMC Ferrari 458 Italia Elegante. The session was taken in the Swiss Alps.
The exterior of the tuned 458 boasts new front lips, side skirts, darkened windows and rear lights as well as striking black paint with yellow brake calipers.

The engine remains unchanged - a 4.5 liter naturally aspirated V8  - 570HP (419 kW) at 9,000RPM and 540Nm (399 lb-ft) at 6,000RPM. This means the incredible 127 HP/liter. The curb weight is 1,380kg, so it has a power-to-weight ratio of 2.42 kg/hp. 0-100 km/h in 3.4 seconds and a top speed of 325 km/h (202 mph).
DMC Ferrari 458 Italia Elegante photo shoot | 6 images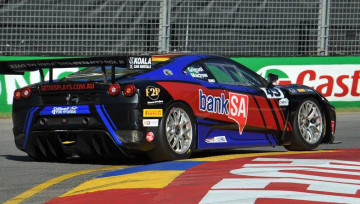 Australian GT – Griguol and Macrow...
The Australian GT championship got off with three races at the Adelaide circuit. There was one Ferrari competing, the F430 No. 43 of Koala Motorsport of Brenton Griguol and...

The DMC Huracan Jeddah Edition
DMC shows the stunning Huracan Jeddah Edition in Geneva, also...