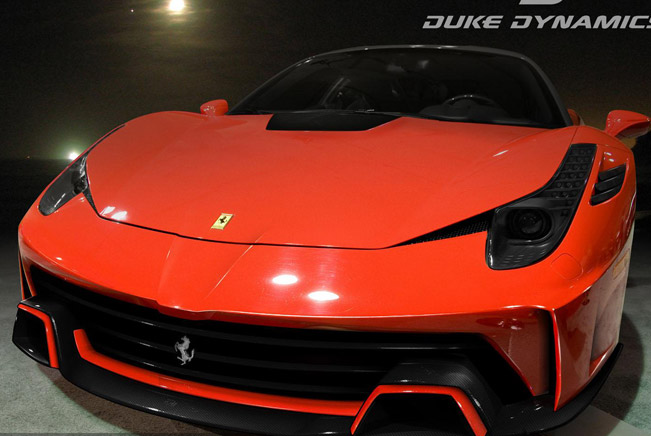 Duke Dynamics has published several pictures and some details about their latest project based on Ferrari 458 Italia. The name of the project is 458 Velocita and it comes only with styling upgrades.
The exterior boasts a new front and rear bumper as well as carbon fiber side skirts and a modified hood. There is also a rear spoiler and custom exhaust tips.
The engine is a naturally aspirated 4.5 liter V8 with 570HP (419 kW) at 9,000RPM and 540Nm (399 lb-ft) at 6,000RPM. 0-100 km/h in under 3.4 seconds a top speed of 325 km/h (202 mph).
The price of the styling package will be released soon.