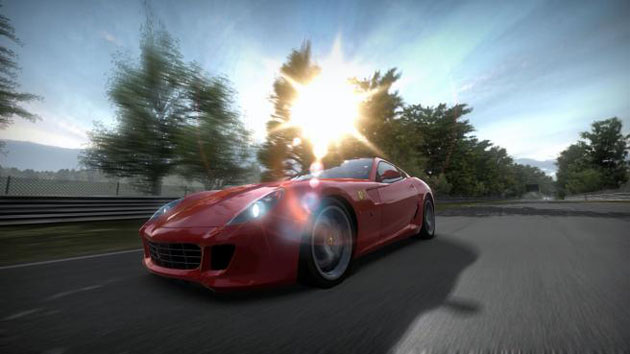 Just a couple of weeks ago, we had the chance to review the latest driving game from the venerable Need For Speed franchise, and found NFS Shift to be a worthy rival to the likes of Forza 3 and the upcoming Gran Turismo 5. The one thing it was missing? Ferraris. But a new downloadable content pack on Xbox Live aims to fix that shortcoming.
Available for download on February 16, the Ferrari Racing Pack features 10 absolutely drool-worthy Prancing Horses. Included in the package are the FXX, F50 GT, 599 GTB Fiorano, California, 575 Superamerica and five variants of the F430: Spider, Scuderia, 16M Scuderia Spider, Challenge and GTC.
The gamesmiths at Electronic Art have also devised an array of challenges designed specifically for these ten Maranello monsters, including hot laps, eliminators, endurance races and a world tour. The 46 challenges are included as well in the download pack, which costs $10 or 800 Microsoft Points. You're also going to need a copy of the game, an Xbox 360 console and an Xbox Live account to make it happen.