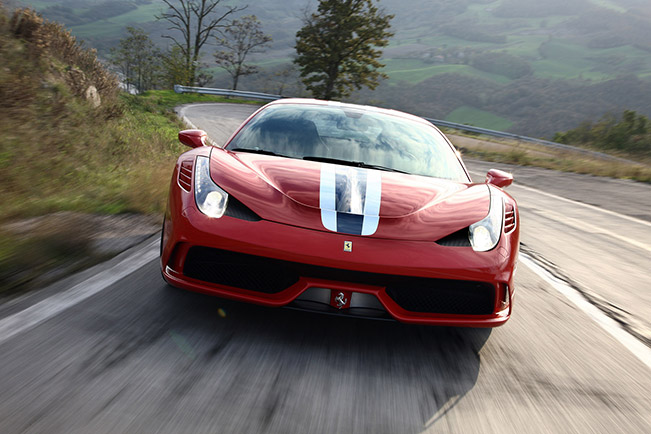 Everyone in The UK Goes Crazy About the 458 Speciale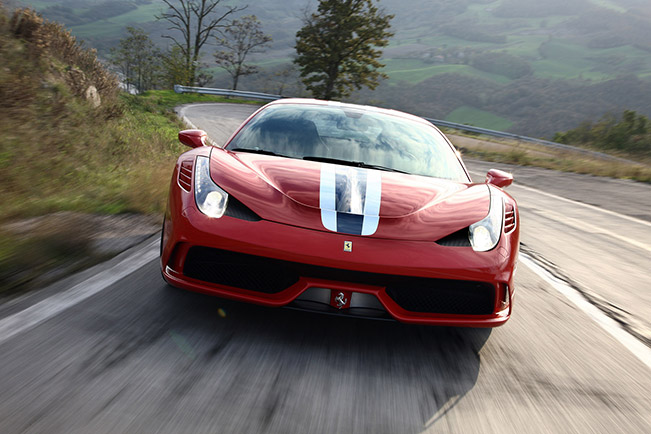 Ferrari's 458 Speciale has come out on top in an annual group test run by Autocar, one of the most important motoring magazines in the world, to find "Britain's Best Driver Car." This essentially means it's the best car as far as the demanding palates of drivers in the UK are concerned, a country that has always appreciated fine automobilies.
Maranello's V8 won over the eight judges with its amazing performance, setting the fastest lap time at Castle Combe circuit, beating a McLaren 650S and a Porsche 911 GT3, combined with the thrills it provides at the wheel. "Everyone who climbed out of the 458 Speciale wanted to climb straight back in and do it all over again" said Autocar. "For a car to make you feel like that when it is that quick, is a very rare thing indeed".
Apart from showing off all its dynamic qualities on the race track, it also delivered in the English countryside, dealing with the always-entertaining B roads, whose lumps and bumps, stop-start corners and narrow lanes can be a stern test of the most sporty cars. Its 8 cylinder engine has won the "Best Performance Engine" award three times and this was just one of the factors that made for an extraordinary consensus when it came to the Maranello car. Also taken into account were its overall balance and the ease of driving on the limit, thanks to the advanced electronic control systems such as SSC (Side Slip Control.)
2014 Ferrari 458 Speciale | 43 images
Source: Ferrari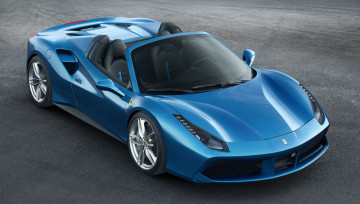 Ferrari 488 Spider is "Best...
Readers of Swiss car magazine "Auto Illustrierte" have voted the Ferrari 488 Spider first in the poll for "Best convertible car of the year 2016". The Ferrari 488...

Here you go, SF16-H!
A shortened nose, a tapered rear end and an intriguing red-and-white...