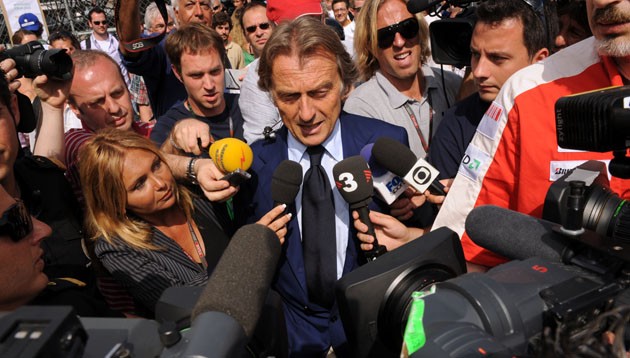 Luca di Montezemolo has never been one to mince words. The outspoken president of Ferrari – who until recently also chaired the Fiat group as well as the Formula One Teams Association – consistently makes headlines for speaking his mind, and has of late focused his criticism on the backmarker teams (principally comprised of newcomers), which most recently cost his star driver Fernando Alonso position – and arguably the lead – in last week's Canadian Grand Prix.
During the closing laps of the Montreal round, Alonso lost the lead to race leader Lewis Hamilton when Heikki Kovalainen's Lotus got in the way, and dropped further to third behind Jenson Button when Karun Chandhok's HRT blocked his way past.
In speaking with Italy's La Gazzetta dello Sport, Montezemolo said that the newcomers are running closer to the pace of the lower-rung GP2 series and ought to leave the bigger teams to race in F1. To fill their slots on the grid, Montezemolo has long advocated allowing teams like his to run a third car. His former right-hand man Jean Todt, now president of the FIA, is reportedly in favor of instituting a qualifying threshold that would force the backmarker teams to either shape up or ship out.