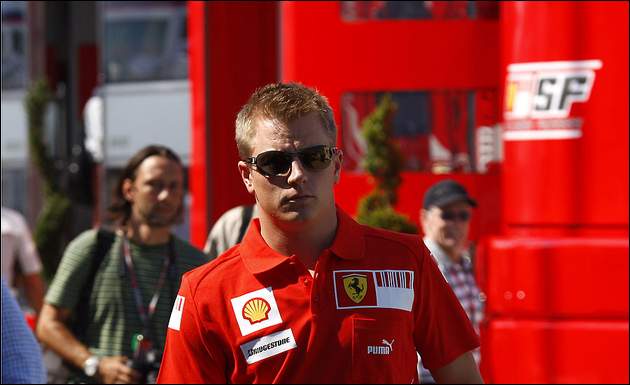 Reigning Formula One champion Kimi Raikkonen says that he will consider a rally career once his F1 days are over. Raikkonen, 28, has not decided whether he will renew his Ferrari contract beyond 2009.
"When I stop driving in Formula One, I will still have fun," Raikkonen said. "At some point I will try rallying. That interests me: asphalt, gravel and ice; it must be fun."
Nonetheless, the Ferrari driver is reluctant to commit to a career at the World Rally Championship level.
"It's difficult to say, because I have never done a rally seriously," said Raikkonen. "On asphalt I would probably be OK, but on gravel I have no experience. And having a co-driver would be a difficult thing for me to get used to."
If Raikkonen does decide to try his hand at rallying–either before or after his Ferrari contract expires next year–one strong possibility would be for him to drive an Abarth, a brand owned by Fiat, Ferrari's parent company. Abarth reportedly will join the WRC in 2010, when the regulations will be based on Super 2000 cars. Abarth was one of the pioneers of the Super 2000 formula, having brought out the Grande Punto S2000 in 2006.
"It's not an idea that I've heard talked about, but of course we'd love to run Kimi–who wouldn't? I'm sure if he wanted to make it happen he could," said an Abarth source.
Raikkonen has a family connection to rallying: his older brother, Rami, used to be a regular competitor in Finland, having won his class in Rally Finland with a Honda several years ago.
Kimi Raikkonen also is a fan of four-wheel-drive–his personal car collection includes a heavily modified Mitsubishi Lancer Evo road car.