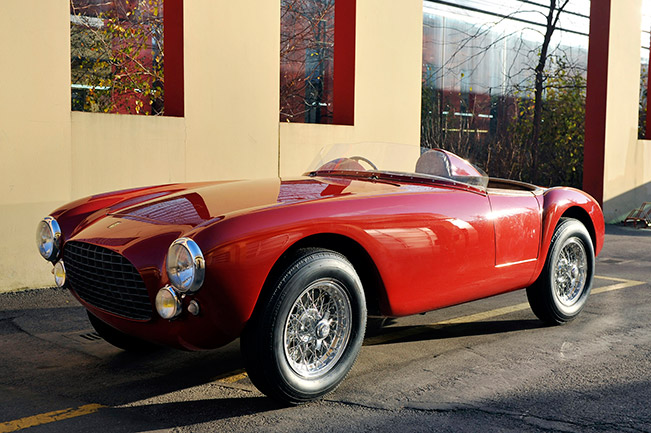 The Ferrari Classiche department in Maranello has produced another masterpiece. It has sympathetically restored a Ferrari 212 Export Coupé Vignale to its former splendour. The car has an unusual history. It was built in April 1951, then in May, it was sold to Antonio Mambretti Sozogni Juva and a month later it was sold to the company of the Duke Cesare d'Acquarone.
In fact, it was the Duke of Acquarone, who at the end of 1951, opted for a radical change of bodywork. The car, which was originally a hardtop, was transformed into a convertible or "Barchetta" by Vignale. In 1957 it changed hands again, bought by an enthusiast from Padua, whose son recently sold the car to a Brazilian collector. In recent years, the 212 Export has been a regular competitor in the historic Mille Miglia.
The car has undergone a total ground-up rebuild, restored to the way it was come the end of 1951 and it is now ready to be returned to its owner. However, the handover will take place only in April, as the owner has agreed to the 212 being displayed in the Maranello Museum for a couple of months.
Source: Ferrari