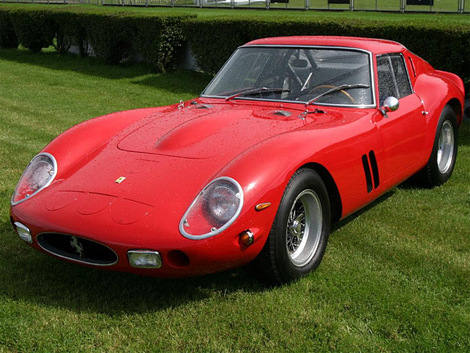 A car widely renowned as the most beautiful of all time is also now officially the most expensive after a model sold for €20 million at an auction, German newspaper Bild reports.
Only 39 models of the legendary Ferrari 250 GTO model were ever built, from 1962 to 1964. It was already considered one of the most valuable cars in the world, previously thought to have been worth approximately €14 million. But with the recent record-breaking sale, it seems the Ferrari 250 GTO is even more valuable than had been thought.
The fall of the hammer that sold the car for a whopping €20 million smashed the world record to bits. The previous holder was a 1961 Ferrari California Spyder which sold for about €7 million in May.
Powered by a three-litre V12 engine, the 302-horsepower Ferrari 250 GTO can reach speeds of 283km per hour.
And just who snapped up the wonderful wheels? An unknown buyer from England…
About Ferrari 250 GTO
Since only 39 250's were ever built the car is a collector's ultimate possession. Engineered by specialist Giotto Bizzarrini who was also behind the fascinating Lamborghini V12 engine, Bizzarrini was not only responsible for the chassis, but also for the design, which otherwise would be Pininfarina's task. He took full responsibility for the car, meticulously sorting out the handling and the aerodynamics making use of Pisa University's wind tunnel facilities. The apertures and vents on the front are not for show. They help in increasing air-velocity to the engine and aid cooling. Even the cam covers were made of magnesium for the weight reduction purpose. The 250's styling is talked about even today and so are its interiors. The wooden steering wheel adds a touch of class, but arises curiosity as well!
This car was very very fast. The 250 came in 3-liter and 4-liter variants, and had a top whack of 185 mph, speeds that were considered phenomenal in the 1950's. The V12 3-liter engine produced 295 bhp and was mounted up front. The GT version of the car spent almost a decade on track dominating races and retired after Ferrari decided to focus on F1.
Source: Bild