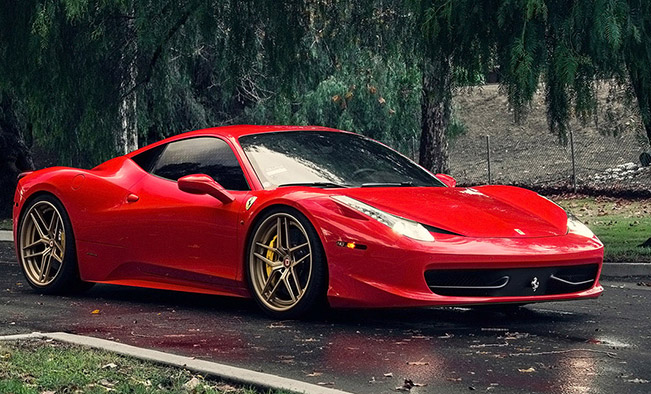 Klässen iD was founded with the core principals of quality and customer service. Decades of experience combined with innovative ideas and cutting edge technology allows Klässen iD to stay at the forefront of design and fabrication.
With over 15 years of experience in the automotive industry, Klässen iD brings a wealth of knowledge and history into each of its products. Engineered and designed with both performance and style, Klässen iD utilizes classic wheel designs along with sophisticated proprietary forging process to provide the best all around monoblock and multi-piece wheels in the market.
The Ferrari 458 Italia featured on the Klassen iD CS05T features a double staggered 21×9.0 front and 22×12.0 rear. The heat-treated aerospace grade 6061-T6 forged aluminum wheels are machined specifically for the 458, allows for a custom width and offset tailored to any style. Complimenting the signature Ferrari Red with golden carbon ceramic brakes is our vibrant red center caps further enhancing the Satin Gold wheel finish.
Source: Klassen iD