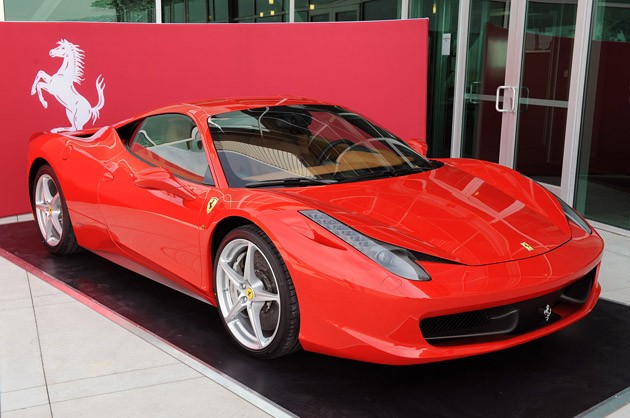 2011 Ferrari 458 Italia
Chances are you probably haven't seen the 458 Italia in person in the United States. The company's newest mid-engined V8 coupe missed out on expected appearances due to Ferrari's absence at the major auto shows this year, and only top clients and celebrities were invited to the private party and auction held for the 458 Italia in Southern California last month.
Ferrari did finally show off the 458 Italia to the public this past weekend – not at a major auto show or concours event but rather near the small town of Tooele, Utah. The decision wasn't completely random, however, as Miller Motorsports Park was hosting the second Ferrari Challenge event of the year.
The 458 Italia was prominently on display next to the garage filled with Corse Clienti and F430 Challenge cars, and it definitely attracted its fare share of attention. Check out the gallery of live photos below, and check back soon for more coverage from the Ferrari Challenge.