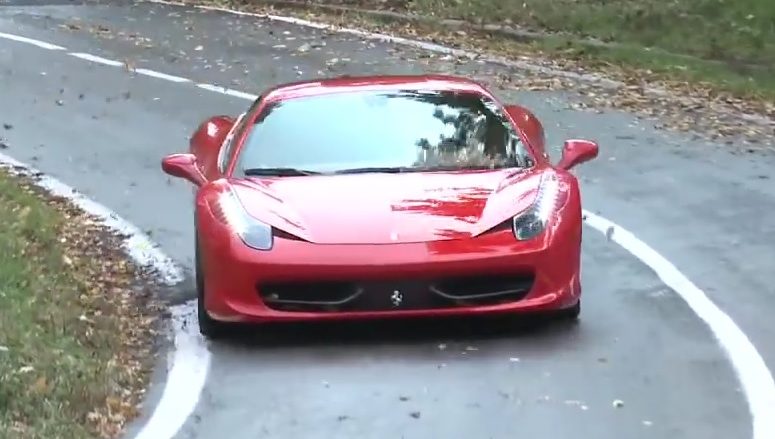 Ferrari's highly-anticipated F430 replacement, the 458 Italia, will be priced from £169,545 in the UK.
While expensive, the 458 Italia slots between the California (which is priced at £143,325) and the 599 Fiorano (which goes for £207,075). Of course, if you decide to equip the car with options, you can easily price it into 612 Scaglietti (£217,230) territory. Tempting items include steering wheel-mounted LEDs (£2794), an alcantara trunk lining (£1445), electric seats (£2120), and a spare wheel (£1156).
As you may recall, the 458 Italia uses a new direct-injected 4.5-liter V8 engine with 570 CV (at 9000 rpm) and 540 Nm of torque (at 6000 rpm, with over 80% available from 3250 rpm). Connected to a seven-speed dual-clutch transmission, which has been specially engineered to match the power and torque curves of the new V8, the 458 Italia rockets from 0-100 km/h in less than 3.4 seconds, before hitting a top speed in excess of 325 km/h (202 mph).