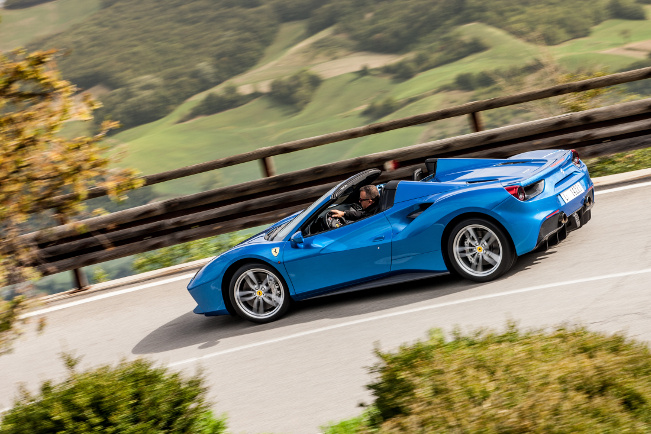 Ferrari 488 Spider on the Roads of Emilia-Romagna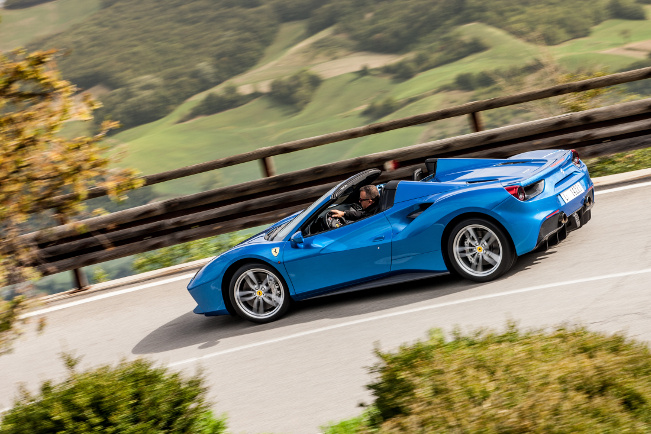 Journalists from 37 countries worldwide joined Ferrari for the International Media Test Drives of the new 488 Spider. Based in one of the more suggestive areas of Ferrari's native region of Emilia-Romagna in northern Italy, the 200-km route used by the journalists snaked through the Apennine hills to the historic hilltop town of San Leo before dropping down towards the Adriatic coast and its picturesque canal port designed by Leonard da Vinci in 1502.
Source: Ferrari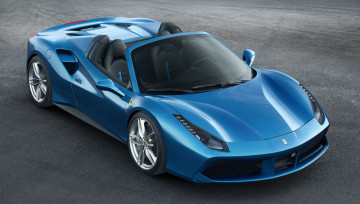 Ferrari 488 Spider is "Best...
Readers of Swiss car magazine "Auto Illustrierte" have voted the Ferrari 488 Spider first in the poll for "Best convertible car of the year 2016". The Ferrari 488...

Here you go, SF16-H!
A shortened nose, a tapered rear end and an intriguing red-and-white...