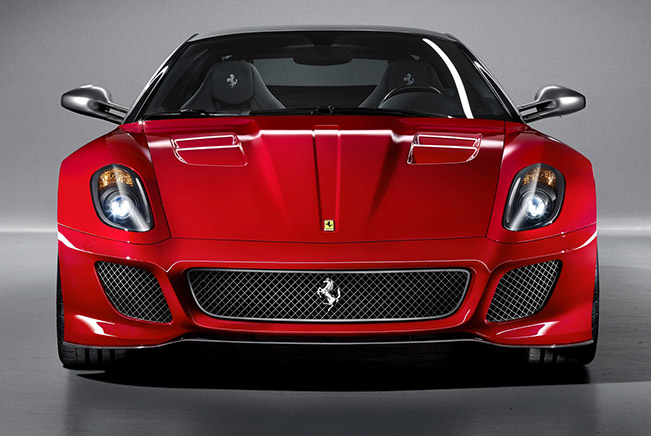 Dragtimesinfo has published a nice video with a drag race between two iconic cars – Ferrari 599 GTO Fiorano versus Ferrari 458 Italia – both stock and naturally aspirated monsters – V8 vs V12.
Ferrari 458 Italia is powered by a 4.5 liter naturally aspirated V8  – 570HP (419 kW) at 9,000RPM and 540Nm (399 lb-ft) at 6,000RPM. This means the incredible 127 HP/liter. The curb weight is 1,380kg, so it has a power-to-weight ratio of 2.42 kg/hp. 0-100 km/h in 3.4 seconds and a top speed of 325 km/h (202 mph).
The 599 GTO Fiorano is powered by a naturally aspirated all-aluminum 6.0 liter V12 with 670HP (493 kW) at 8250RPM and 620 Nm (460 lb-ft) of torque at 6500RPM. 0-100 km/h in 3.35 seconds and a top speed of 335 km/h (208 mph). The overall weight is 1 605 kg (3 540 lbs), which is almost 100 kg
(220 lbs) less than the standard GTB.
Which is faster? Check out in the video below!