Ferrari 599XX lap of the Nurburgring
The 599XX boasts active aerodynamics package, redesigned rear diffuser and special compound Pirelli tires for insane traction at the race track. The engine has 750PS (552 kW) and 700Nm (516 lb-ft) of torque, which is just enough to move the Earth. However, this is an increase of 20PS thanks to a new exhaust system redirected to the sides of the vehicle. Last, but not least, the 599XX Evo is 35 kg (77 lbs) lighter and has a shorter final gear ratio for improved acceleration.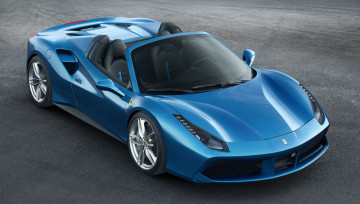 Ferrari 488 Spider is "Best...
Readers of Swiss car magazine "Auto Illustrierte" have voted the Ferrari 488 Spider first in the poll for "Best convertible car of the year 2016". The Ferrari 488...

Here you go, SF16-H!
A shortened nose, a tapered rear end and an intriguing red-and-white...