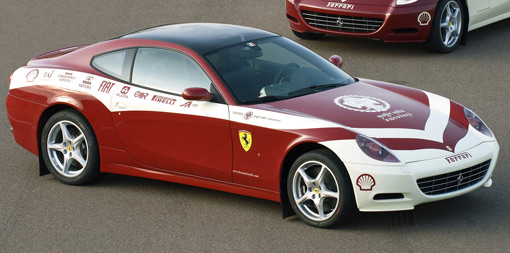 Ferrari has undertaken a number of epic journeys over the past couple of years, pitting its cars against some of the roughest roads in the world during previous drives across China, the Americas and even a global relay. Now the Italian supercars are headed to India for the latest Prancing Horse adventure, which gets underway from Mumbai on February 25th and returns to the same city on May 8th having covered a route stretching more than 7,000 miles.
The carmaker will be fielding two 612 Scaglietti supercars, the same model that was used for the China 15,000 Red Miles tour in 2005 and the Panamerican 20,000 tour of 2006. A total of 50 journalists from across the world will take turns behind the wheel of the V12-powered cars over the course of a 12-stage 72-day voyage across India.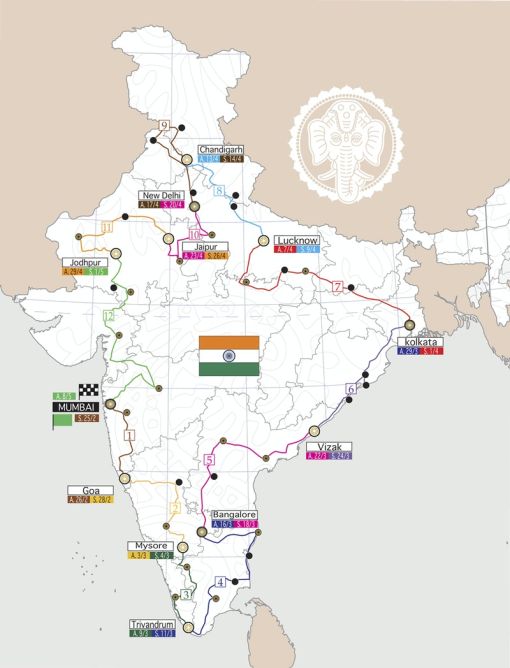 India is one of the most important new markets for carmakers around the world. The economy is rapidly expanding and with a population of more than a billion people, everybody from motorsport groups like F1 to exotic brands like Ferrari are keen to promote their brand across the sub-continent.
There will be two cars, one red and the other white, both with only minor modifications to allow them to negotiate the more difficult tracts of the tour. The modifications involve the fitting of an underbody protector made from 4mm duraluminium rather than plastic and a slightly higher suspension setting to deal with the tougher road surfaces. Otherwise, the cars are completely stock, which means they feature the familiar 540hp 6.0 V12 and a six-speed F1 gearbox and transaxle transmission.