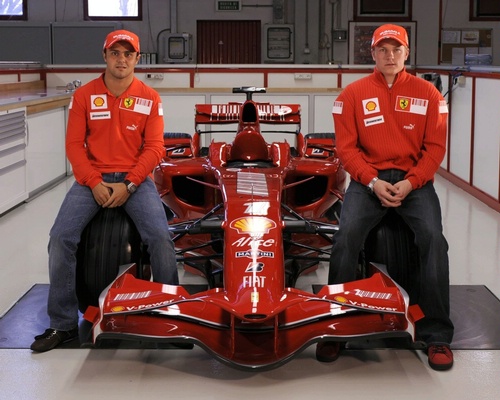 Ferrari's futuristic outlook on its F1 championships is more evident after the team's Sporting Director Stefano Domenicali confirmed the team is already testing its 2009 challenger in the wind tunnel. Domenicali was speaking to the 'Gazzetta dello Sport' newspaper of Italy.
"The regulations will allow for some sensational developments that will greatly differentiate the cars, while today the possibilities of changing are curbed by regulations we've had for many years.
It is expected that rules changes will be sweeping for the 2009 season in the name of safety above all, but also in the name of environmental conservation as well as cost-curbing. Among these changes are slick tyres, expected to make a return. Mix these with the current regulation banning driver aids like traction control and you have a potentially very interesting season for 2009. This is more so in changing weather and night races.
"For over a month now there's been a scale model of the 2009 car in the wind tunnel. We are making experiments full-time, and once again we'll need to get on track very early.
Further accentuating team Ferrari's commitment to cost-cutting and super efficiency, Domenicali stressed that staff remains the same.
"We'll have to work in parallel on the evolutions of the car that is about to go racing. But the team size is the same, we haven't doubled it."