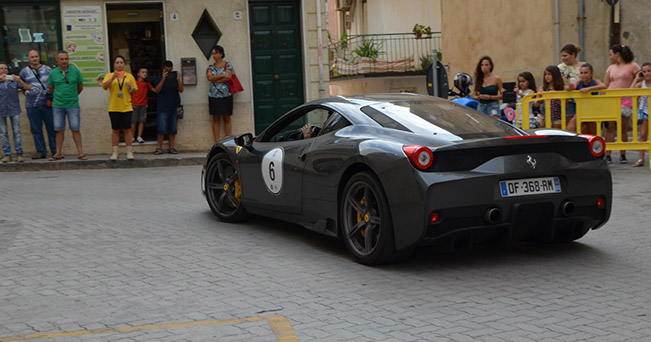 Throughout its near-hundred-year history, the Targa Florio has remained one of the great classic international and Italian races. In recent days, the Prancing Horse has been celebrating the legendary Sicilian race with the Ferrari Tribute to Targa Florio 2014.
Participants in the event traversed the area around Palermo, drove the historic Circuito delle Madonie with a call to Floriopoli, and took in charming local towns and villages such as Cefalù, Castelbuono and Monreale.
The regularity trial was won by Verghini- Sydorenko from Rome in a Ferrari 512 TR. They were followed in second place by Alessandro and Monica Del Bufalo from the Canton of Ticino aboard a Ferrari California. Third place went to Sicilians Guilla- Crisafulli also in a Ferrari California.
The winners were presented with their prizes by Stefano Cigarini, Ferrari Senior Vice President, Entertainment and Events, and Angelo Pizzuto, president of the Automobile Club di Palermo. Guests at the event included legendary Targa drivers Nino Vaccarella, Carlo Facetti and Anna Cambiaghi.
But that was far from the end of the story. One of the real stars of the Tribute was a Ferrari California T, the new 8-cylinder and successor to the California, unveiled only this year. Further good news is that Targa Tribute enthusiasts will be back again in autumn 2015 to mark the 99th edition of the race.
Source: Ferrari